About Us
Please click on each tab below for more information
* How To Become A Member:
Registration Fee is $30.00
Monthly Dues is $20.00
House Project Levy is $50.00
Call our President, Engr. Bassey Udosen, at 404-543-2278, for more information.
* Our History & Objectives:
* Our Executives (2015 - 2016):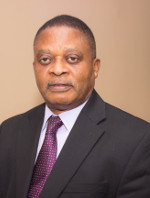 Engr. Bassey Udosen
President

Mr. Equere Uboh
Vice-President

Ms. Glory Nkereuwem
Secretary

Mrs. Cecilia Essienumoh
Treasurer
* Committees:
House Project Committee (Chairman: Mr. Chris Ekpoudom)
Welfare Committee
* Our Constitution (For Members Only):
If you are a already a member, don't have a copy of our constitution and would like to have one, please send us an email to itoro@bellsouth.net for your personal copy.